November 8, 2019
Vietnam E-visa
How to Cross the Border from China to Vietnam
Vietnam shares a land border with China, which means it's definitely possible to enter the country by land travel. If you're thinking of doing this, make sure you're aware of how to apply for the Vietnam e-visa from China. This visa will grant you entry to the country and stay there for up to 30 days!
The e-Visa is an electric version of the Vietnam visa. But unlike the standard Vietnam visa that you need to avail from a Vietnam embassy in China, the e-Visa can be obtained online. There's no longer a need for you to schedule an appointment at a Vietnam embassy because all you need to do is to go online and fill out the application form.
Entering Vietnam from China By Land
Although most visitors would choose to fly to Vietnam coming from China, there are a few tourists who would prefer to enter through the land border. It's a great option for backpackers who are trying to save money on airfare. Plus, it's truly exciting since you'll be crossing the countryside with scenic landscape views.
When crossing the land border from China, make sure you have the proper documentation so you won't be banned from entering the country. Aside from your passport, you also need to have a visa. Since it's now possible to apply the Vietnam e-visa from China, then you should avail of this visa ahead of your trip. This visa will be sent to your email and you need to print this document to bring on your trip. When you reach the immigration, simply show them the visa along with your passport.
Where Can You Enter Vietnam from China?
If you're coming from China, you can enter from three main borders going to Vietnam. These are the three land borders that connect China to Vietnam:
Mong Cai – Dong Xing
Huu Nghi (Friendship) – Ping Xian
Lao Cai – Hekou
All three borders are located in the country's northeast region. The Mong Cai border is easily accessible in the Quang Ninh Province of Halong City where you can visit Ha Long Bay – A World Heritage recognized by UNESCO. Of all the three borders, the fastest way to reach is the Lao Cai – Hekou border where you can visit Sapa – A must-see destination in the north of Vietnam. Thus, this is where most tourists would cross when heading to Vietnam from China.
The border that you will choose to cross will mainly depend on which places in Vietnam you intend to visit. If you wish to visit Hanoi and explore the capital city's historical attractions, the Huu Nghi (Friendship) border gate is a good option. There are several trains and buses that would pass this route. You can use the Vietnam e-visa from China when passing through this border.
How to Cross the Border Using the Vietnam e-visa from China
To give you an idea of how to cross the border from China to Vietnam, we'll share the steps on crossing the Lao Cai – Hekou border, which is the most popular of all three land borders. First, you need to go to Hekou, which is located in China's Yunnan province. There are buses and a train that can take you to Hekou. As you arrive in Hekou, look for those green buses that will take you to the border.
When you reach the border, look for the building that has the "Exit" sign. Show your passport to the Chinese immigration officials so you will be stamped to exit the country. After you've exited China, cross the bridge that separates the two countries. When crossing, you'll be going through security checks. So prepare your things to be checked.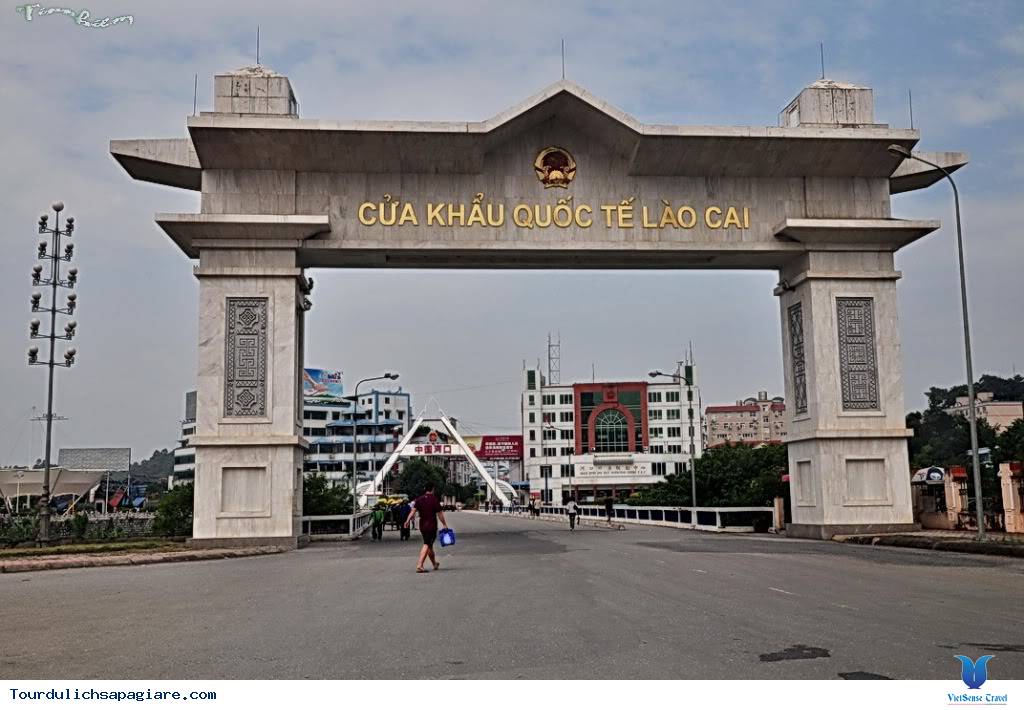 After walking for a few minutes, you should reach the Vietnam Immigration building. Present your passport and the Vietnam e-visa from China. You will then be allowed to enter the country. After you exit the building, you'll find buses that can take you to the town of Sapa.
How to Apply for the Vietnam e-visa from China
Applying for the e-visa is pretty easy. You just need to go online, fill out the application form by providing all the important details that it will ask from you. These include your complete name, date of birth, and nationality. Refer to your passport for your passport number and expiration date.
When you're done, simply make a payment with your debit card or credit card. You will then receive a confirmation in your email that your e-visa is already being processed. After about three days, you will receive an email for a copy of your e-Visa. Print this document and carry it with you on your border crossing to Vietnam.
As you can see, applying for the Vietnam e-visa from China is so easy. So if you're in China now and you plan on visiting Vietnam by crossing the land border, you better apply for the e-visa as early as now. In fact, the Vietnam Immigration authorities urged travelers to apply for the e-visa at least 7 days before your trip.