October 15, 2019
Vietnam E-visa
Vietnam e-Visa for Canadian Citizens
Canadians need a visa to enter Vietnam both for business and tourism purposes. Thankfully, it's now easy to acquire a visa for Vietnam.
If you're a Canadian citizen and you are thinking of visiting Vietnam soon, you might want to avail of the Vietnam eVisa, which you can easily apply online. With this e-visa, you will be allowed to stay in the country for 30 days. Since the process of application is done online, it's very convenient for everyone to avail. In fact, it will only take a few minutes of your time. Here's everything you need to know about the Vietnam e-Visa for Canadian citizens.
Note: If you want to stay for longer than 30 days, or want a multiple entries visa, you should apply for visa on arrival instead of e-visa (30 days, single entry)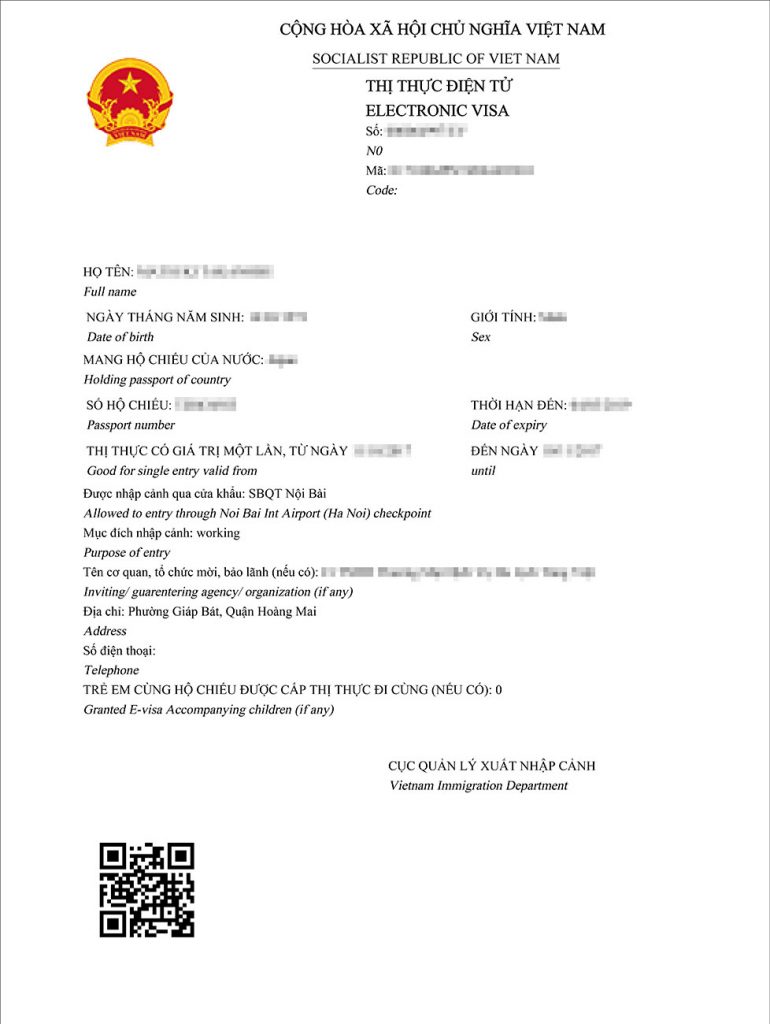 Do Canadian Citizens Require a Visa to enter Vietnam?
As of now, all Canadian citizens require a valid visa before they will be allowed entry to Vietnam. With a tourist e-visa, you'll be able to explore Vietnam's famous attractions, including the majestic Halong Bay and the impressive terraced rice fields in Sapa.
When applying for an e-Visa, you can choose between a tourist and a business e-visa. You just need to indicate it in your online application form. Please note that Vietnam e-visa is the single entry visa allows you to stay in the country for one month, while visa on arrival allows for the multiple entry visas that will grant you several entries to the country for a maximum period of three months.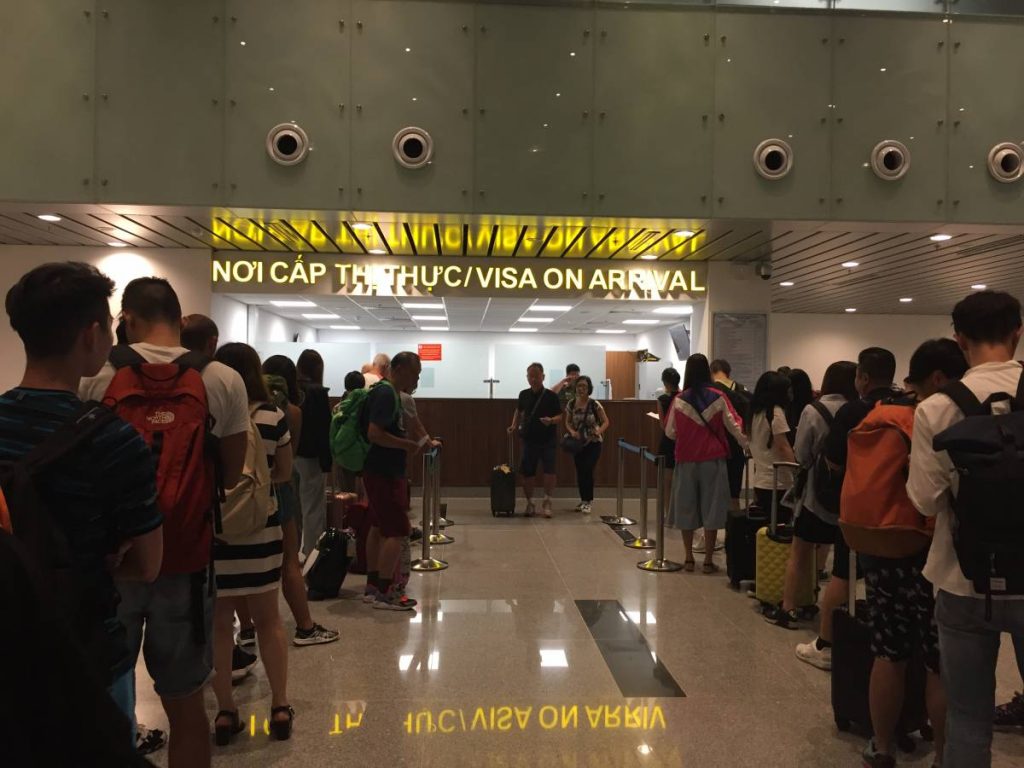 Choose the type of visa depending on your planned itinerary and the places you wanted to see in Vietnam. What's great about the Vietnam e-Visa is that there's no longer a need for you to physically apply for your visa at a local embassy. Your e-visa will be approved electronically then sent via email and you just need to print it out and take it with you on your trip. The process of application is fast and easy.
Of course, it's still possible for you to apply for your visa in person if you don't mind the hassles that come with it. But if you live far from a Vietnamese embassy in Canada, you might as well opt for the e-visa option. With this type of Vietnam visa, you no longer need to make an appointment with a local embassy, which saves you a lot of time.
Aside from the eVisa, Canadian citizens are also eligible to avail of the Vietnam Visa on Arrival. For this visa, you will have to apply for a pre-approval authorization and carry it with you on your trip to the country. With this option, however, prepare yourself for a long line at the airport to pick up your visa on arrival. If you don't have the patience and the time to queue for your visa as you arrive in Vietnam, you might as well choose the e-visa option.
Vietnam e-Visa Requirements for Canadian Citizens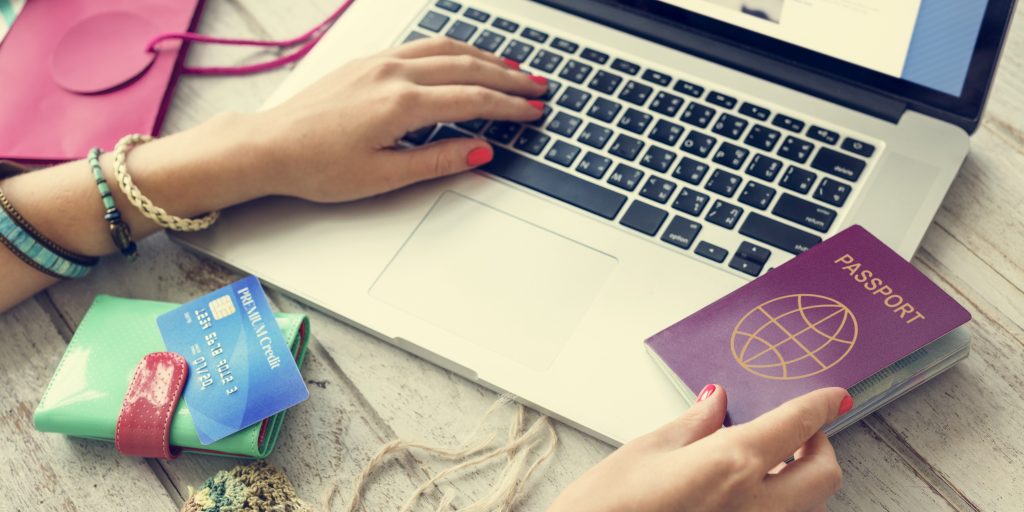 Just like applying for a visa in some other countries, there are certain requirements that Canadian passport holders must comply with when applying for a Vietnam e-visa. But there's no need to worry because the requirements are pretty basic.
Below are the requirements for the Vietnam e-visa of Canadian passport holders:
Canadian passport – it must be valid for six months from the date of arrival in the country. It must have two blank pages for the e-visa stamp. The scanned bio page of the passport should display your photo clearly.
Personal information – you need to provide all the personal details required in the e-visa application form, such as your complete name, birthdate, etc.
Travel information – you will also be required to provide the details about your trip. These include your intended date of arrival in Vietnam, the address of your hotel and cities where you intend to visit.
Payment – for your e-visa to be processed, you must first pay for it using your credit card or debit card. Other payment options might also be available, such as PayPal.
The process of applying for a Vietnam e-Visa for Canadian citizens is pretty straightforward. Since the process is done online, all you need is to connect to the Internet with your smartphone, laptop, or tablet. Once you're on the website, simply fill out the form and provide all the information required. This should only take a few minutes of your time to be completed.
The e-visa must be applied for at least seven days before your trip to the country. So if you're thinking of visiting Vietnam soon, you might as well apply for the e-Visa as early as now. To avoid delays in the processing of your visa, make sure you provide accurate information and the data should match with what's on your passport.
Once your e-visa is approved, it will be sent to your email in a PDF format. Print it out and carry it on your trip. As you arrive at the airport, simply present it at the immigration along with your passport.