October 16, 2019
Vietnam E-visa
Vietnam e-Visa for French Citizens
Holders of French passports require a visa to enter Vietnam if they intend to stay in the country for more than 15 days. The only time they can enter the country visa-free is when they will be staying for less than 15 days, which is not enough time to see everything that this beautiful country has to offer.
If you want to explore Vietnam from North to South, including the Central Highlands, applying for a Vietnam visa is highly recommended. This visa will let you stay in the country for 30 days or more, depending on the type of visa that you will apply for. Thankfully, applying for Vietnam Visa for French citizens is now so easy.
Do French Passport Holders Need a Visa to Enter Vietnam?
If you are a French citizen, you can enter Vietnam visa-free but can only stay for a maximum of 15 days. Beyond that, a visa will be required. Also, if you're planning to enter the county again within 30 days of leaving, you must present a visa before you can re-enter.
Applying for a Vietnam visa these days is so easy. It's not a lengthy process and there are various options available for you to choose from. The most convenient option is to apply for the Vietnam e-Visa (30 days, single entry), which you can do online.
Applying for an e-Visa online is a very straightforward process and you can get it done in only a few minutes. You just need to go online, fill out the application form and wait for 24 to 72 hours for your e-visa to be approved. Once it's approved, a PDF copy of the e-Visa will be sent to the email you have provided on the form. Print the e-visa and carry it on your trip to Vietnam as this is what you will present at the airport or when crossing borders.
As you see, the process of applying for an e-Visa is so easy. It's definitely more convenient than having to go to a Vietnamese embassy to apply for your Vietnam visa in person. The Vietnam e-Visa eliminates the time-consuming process involved in going to an embassy or to wait in line for getting visa on arrival at the airport's visa counter.
Please note that Vietnam e-visa is valid for 30 days with single entry. In case you want to staying in Vietnam for more than 30 days or want multiple entries to Vietnam, you should apply for a visa on arrival or apply visa at the embassy for this case.
Requirements for Vietnam e-Visa for French Citizens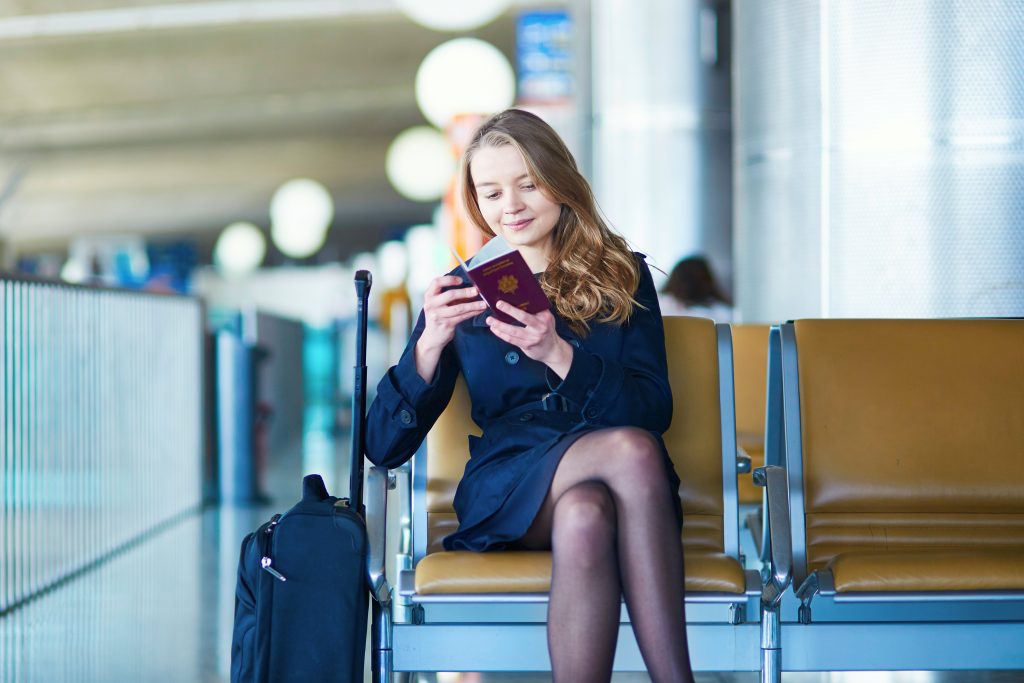 Sure, applying for an e-Visa is so easy. However, you also need to meet certain requirements for you to be allowed entry to the country. Also, you need to make sure that the information you have provided is accurate in order not to delay the process. Below are the requirements that French citizens must meet when applying for an e-Visa for Vietnam.
Application must be done at least 7 days before you arrive at the country.
You need to input your personal information at the form, such as your complete name, birthdate, etc.
Details about your travel plans. You need to also provide details about your travel plans in Vietnam, such as your hotel name and address and the cities you plan on visiting. You'll also be asked to provide the dates you will be staying in the hotel.
Information from your French passport. The most important thing is to provide details from your passport. You will be asked to present your passport as you cross the border in Vietnam or pass by the immigration counter at the airport so you better make sure that the details provided matched with what's on your passport.
Aside from providing the requirements above, you also need to prepare your credit card or debit card to pay for the visa processing fee. Your visa will only be processed after they have received your payment.
Applying for Vietnam e-Visa for French Citizens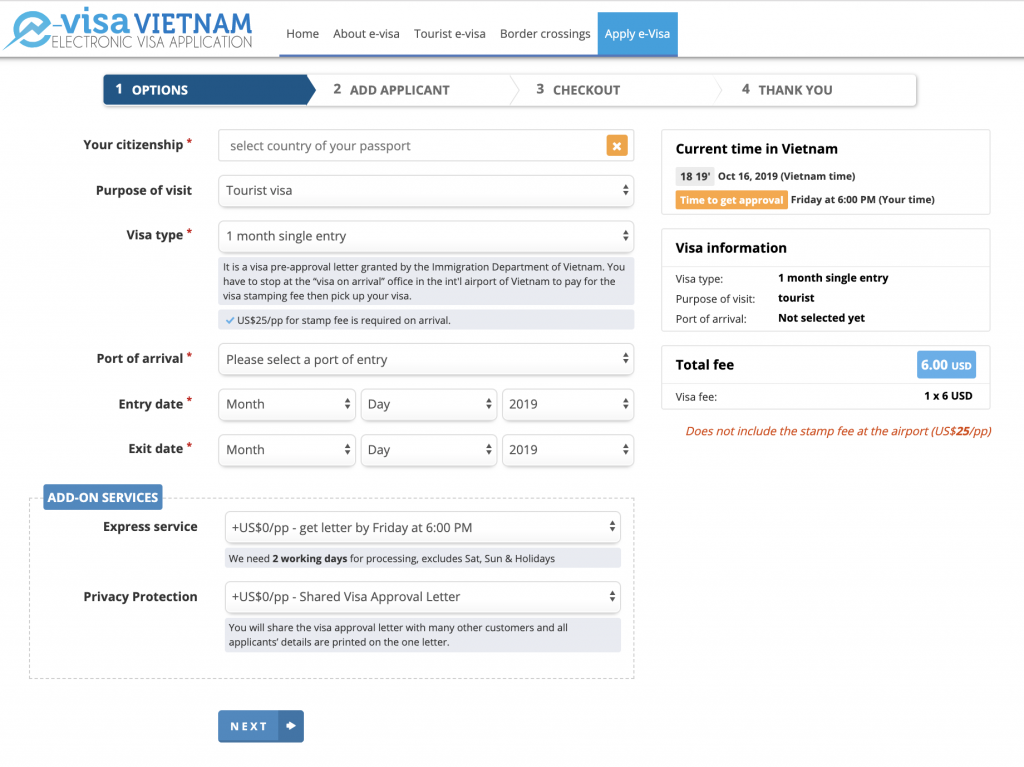 As mentioned, the Vietnam e-Visa will be processed online. Therefore, the first thing that you need to do is to connect to the Internet to go online. When you're on the website, you will be asked to fill out a form and provide all the information stated above. You should be able to accomplish this in only a few minutes. Take time to review the form before submitting to avoid delays in the processing of your e-visa.
It will generally take a maximum of 3 business days for the e-visa to be approved. Sometimes, it could take a maximum of 7 days. That's why visitors are advised to apply for the visa at least 7 days before your intended date of departure.
Once your e-Visa is approved, it will be sent to the email you have provided on the form. Again, double-check your email address to ensure that you'll get your visa. The visa will be sent as a PDF attachment. Download the file and get it printed. Carry the document with you on your trip to the country and present it along with your passport at the immigration counter.