October 16, 2019
Vietnam E-visa
Vietnam e-Visa Requirements for Irish Citizens
Irish citizens are required to have a visa before they can enter Vietnam. But the good news is that they are one of those citizens that are eligible to avail of the Vietnam e-Visa. This is an electronic travel authorization that allows them to stay in Vietnam for a maximum of 30 days, single entry.
Although it's also possible for Irish citizens to get their visa from a Vietnam embassy, the e-Visa is much more convenient to apply. The application is done online and will only take a few minutes of your time. There's no longer a need to schedule an appointment or queue at a visa counter of the embassy. Everything is done online and your e-visa will be sent to you through email. All you need to do is to print this out and take it with you on your trip.
Do Irish Passport Holders Require a Visa to Enter Vietnam?
All Irish citizens need a visa to enter Vietnam. There are many ways in which you can apply for a Vietnam visa. You can go to the Vietnam embassy in Ireland to lodge your application or apply for the visa upon arrival at the airport. If your intention is to stay for less than 30 days with a single entry, you can avail of Vietnam e-visa. But if you are staying longer than 30 days, or want a multiple entry visa, you should apply for visa on arrival or go to the embassy for a visa that allows you to stay in Vietnam for up to 6 months with an option to re-enter several times.
If you want a convenient and hassle-free way to apply for a Vietnam visa, you should go for the e-Visa. This is done online so the process is faster and simpler. All you need to do is to connect to the Internet, fill out an online form, make a payment, and wait for an email!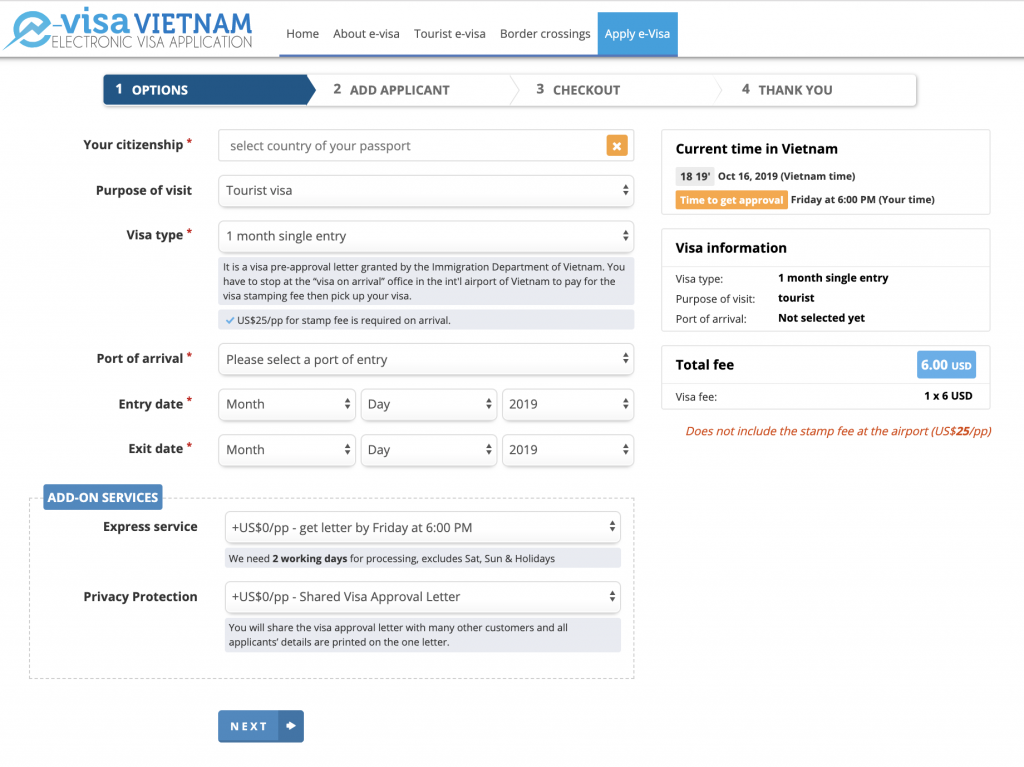 Your e-Visa will be sent to your email in a PDF format. Make sure you print a copy and bring it with you on your trip to the country. You have to present this at the immigration along with your passport in order to be allowed entry to Vietnam.
When applying for the Vietnam e-Visa, it's very important that you provide accurate information. The details should match what's on your passport. This is to avoid any delays in the processing of your visa and to avoid problems when entering the country.
Requirements for the Vietnam e-Visa for Irish Citizens
There are certain requirements that an Irish citizen must comply with in order to be approved of the Vietnam e-Visa. Applying for the visa is a very straightforward process and will only take a few minutes of your time. But here are the requirements that you need to comply:
Completely filled out form – make sure you provide all the information that will be asked from you when applying for an e-Visa, most especially the personal information field, which includes your complete name.
Your Irish passport – it's important that the passport details you will provide on your application matches with what's on your Irish passport. Make sure your passport is valid for 6 months from your date of arrival in Vietnam. It must have two blank pages for the visa stamp.
Travel plans – you need to provide details about your travel plans to Vietnam, including the name and address of the hotel where you will be staying and the duration of your stay.
After you fill out the online application form, you'll be asked to make a payment for the processing fee. So be ready with your debit card or credit card.
Vietnam e-Visa Application for Irish Citizens
Applying for the e-Visa online is easy, which is why most foreign travelers would prefer this method. If you're going to apply for the visa at an embassy, you'll have to request for an appointment ahead of time and have to be physically present to submit your application. With a Vietnam Visa on Arrival, you'll have to deal with the long queue at the airport, which can be very inconvenient. The application for the Vietnam e-Visa is done online so there's no need to do all of these.
You can apply for a Vietnam e-Visa right in the comfort of your home for as long as you have Internet. Go to the website, fill out the form, and make a payment. The entire process will take only a few minutes. You just need to wait for an email for the e-Visa to be sent. Once you receive the email, download the PDF file and print it out. Bring the printed copy with you on your trip to Vietnam and show it at the immigration officer along with your Irish passport.